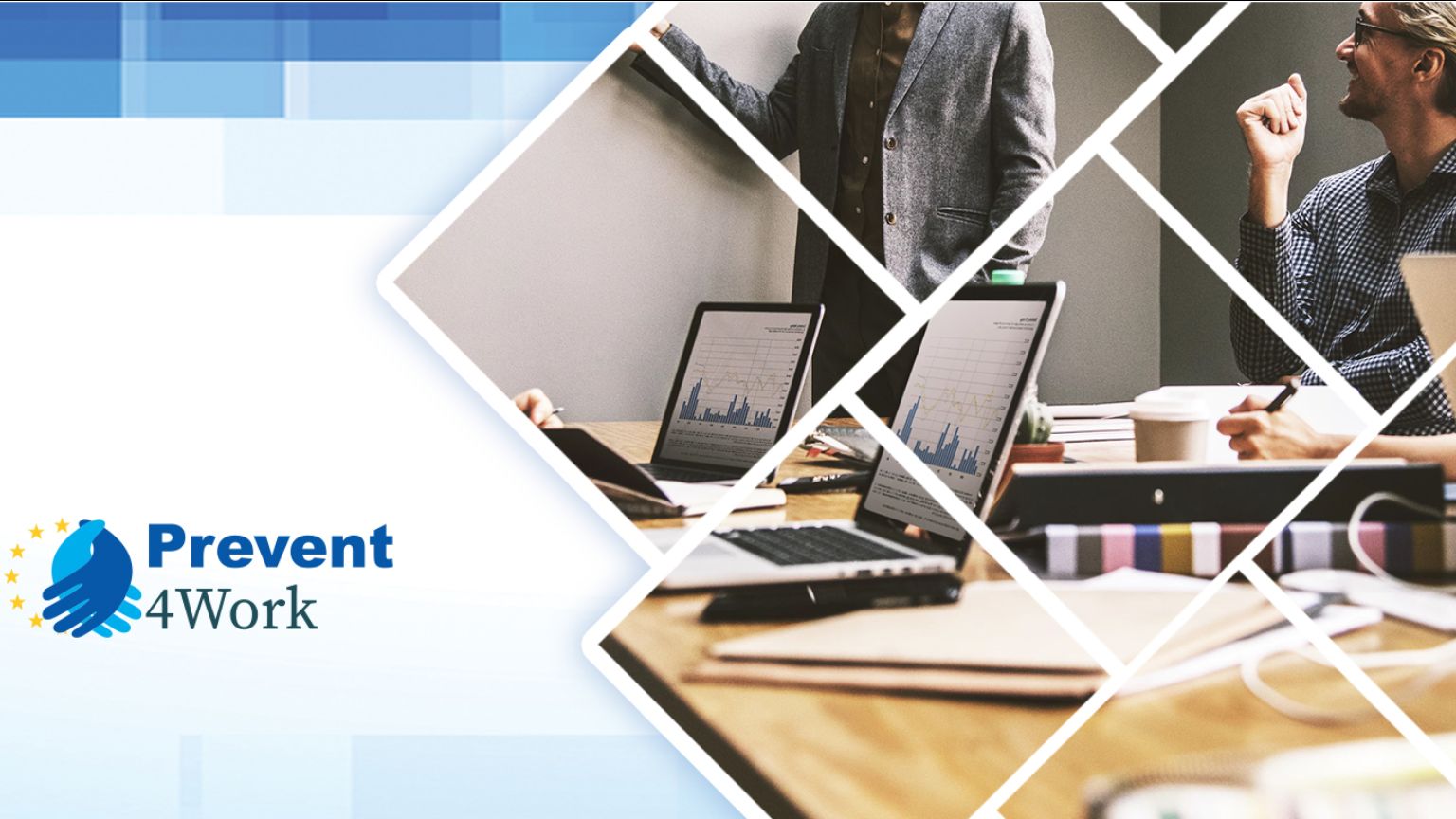 Prevent4Work Third Press Release
3rd Prevent4Work PRESS RELEASE
The project Prevent4Work has come to its second year of activities!
In the last months, the consortium P4W has been developing educational programs and resources having the aim to help managing Work-related Musculoskeletal Disorders. The precious learning and analysis materials, including professional training courses and learning programs for schools, companies, educators and professionals operating in different fields, will be soon available. In fact, after a piloting phase, users will be able to obtain freely the resources through a mobile APP (mHealth APP, available for both iOS and Android systems) and an online platform (mHealth Training Platform). It's important to highlight the fact than the mHealth tools will allow participating organisations and institutions to extract data about several risk factors (physical activity, nutrition, sleep quality, psychosocial factors, etc.) in order to produce educative tailor-made programs for the needs of every worker.
On the project website and on its dedicated YouTube channel, 25 episodes are already available. They deal with topics such as neck disorders, law-back pains, chronic pains and specific interventions for the workplace. The multimedia platforms, in addition to making available conferences and resources, offer interactive instruments capable of providing an empathetic and effective learning experience, adapting the educational resources to workers' needs.
After the first conference held in Milan the last 15th November, which aimed at improving the awareness of WMSD and at presenting new ideas about how to face the related disorders, the project foresees two other conferences: one in Denmark, the next November (conference which would be held virtually if the restrictions due to the Covid-19 should still be in place) and in Spain in November 2021.
By using the big data collected after the conclusion of the project, Prevent4Work will allow a remarkable enrichment of the study system of the topic.  A first example of what has just been said, is the scientific paper "Education as a strategy for managing occupational-related musculoskeletal pain: a scoping review". The scoping review presents a wide overview of the resources available to healthcare professional and the public for what concerns WMSD, mapping the existing learning resources for the management of WMSD and about the effects of the implementation of such strategies, for both users and operators. In order to offer more evidences, evaluate the results and adapt the instruments to each working context, the project foresees the development of a survey, which will be available soon, to detect the factors concerning the onset of WMSD and, therefore, to identify the subjects at risk in order to focus towards them the various prevention strategies, according to an holistic approach.
No Comments :