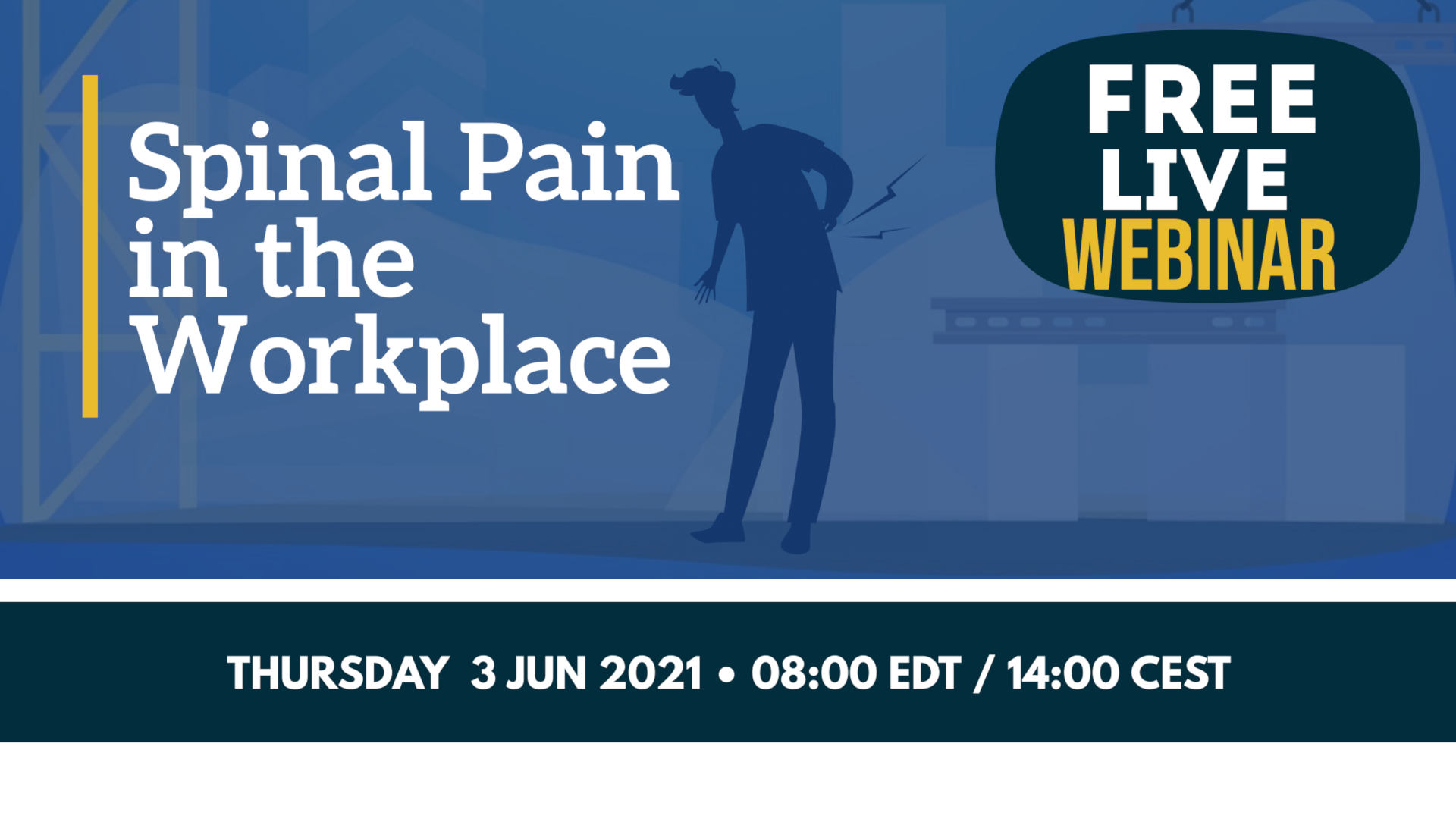 P4Work 3rd June 2021 Webinar: Spinal Pain in the Workplace
Spinal Pain in the Workplace Webinar
Date: 3 June 2021
Time: 08:00 EDT/14:00 CEST
Length: 60 minutes
Summary:
In our webinar entitled "Spinal pain in the workplace – what causes it and what can I do about it?" we intend to talk about work-related spinal pain and ways to best manage it as based on contemporary evidence. Our talk will be aimed at a broad public audience, including both members of the workforce and clinicians, and has the overall purpose of providing high quality, evidence-based information in layman's terms. We consider this topic highly relevant, considering that spinal pain is the single most common reason for absenteeism from work in the western world. By targeting the end-users (employees and clinicians) directly, we also consider the webinar to have a broader outreach than if we only target healthcare professionals and researchers.
The webinar will present and discuss the contemporary evidence-base for assessing andmanaging work-related spinal pain. The talks will thereby involve research related to the etiology of work-related spinal pain, factors related to the development of spinal pain (including biological factors, cognitive, emotional and behavioral factors as well as the social context) and relevant strategies to manage work-related spinal pain.
This event is a milestone from the "Prevent for Work Project" (www.p4work.com); an ERASMUS+ Program initiative focusing on developing high-quality, evidence-based educational material on work-related musculoskeletal pain aimed at workers, employers, and healthcare professionals (agreement no. 2018-2381/001-001, project no. 600920-EPP-1-2018-1-ES-EPPKA2-KA).
… You can read more information and register for the Webinar clicking the button below or in the following link:
https://www.iasp-pain.org/GlobalYear/2021GYSpinalPain
No Comments :